Graha Pravesh
A puja performed before you actually start staying at your new home.
Rudrabhishekam
The greatest nyasa recited to purify your mind, body and soul.
Pumsavana/Seemantham
Second of the 16 samskaras, this mantra is performed during the third month of a lady's pregnancy.
Sri Chakra Aradhana
The pious worship of a deity in a diagrammatic form.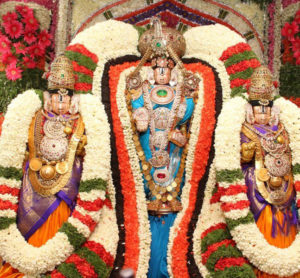 Kalyanotsavam
Srivari Kalyanotsavam is worship of Utsava Murti, Lord Sri Malayappa Swami and his consorts Sridevi and Bhudevi. This ritual is performed on behalf of the groom.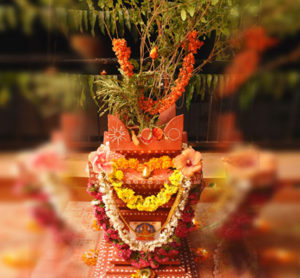 Tulsi Vivaham
A marriage of Tulsi plant with bhagwan Shaligram or Vishnu bhagwan.